Our Stores....A Place To Call Home
Dear Penelope Chilvers Customer,
Our two stores will be closed until further notice for the safety and wellbeing of our Penelope Chilvers Team and our clients.
Our online shop is still fully functioning so please continue to purchase from us at www.penelopechilvers.com.
Thank you for your valued support
Penelope Chilvers
Whether you visit us within the leafy shopping streets of Notting Hill or in the heart of Mayfair, you can expect a welcome sense of coming home each and every time you step off the street and into one of our stores...

Our Ledbury Road store is a short stroll from the legendary Portobello Road market, famous for antiques, fresh produce and vintage fashion. It was our first store and is a calm oasis so akin to its bohemian village like surroundings.
If it's a bespoke order you would like to place or you are just looking for a perfect pair of boots or shoes, visit our Mayfair store in Duke Street, just opposite the iconic Selfridges department store.
Housing the full collection plus exclusive styles for men and luxurious accessories, it is also a space dedicated to our bespoke Dandy slipper service.
Unlock your creativity in store under the guidance of our specialist staff who will help you to design a unique pair of slippers which will be made for you by Spanish artisans and delivered to you within 6 weeks.
We also offer In store Collection for website purchases from this central London store.
For a welcome retreat from the urban planet outside, please feel free to pop in for a cup of mint tea - we would love to see you. It has always been Penelope's desire to create a specialist environment for the brand, with each and every store designed as an escape from the urban planet around us. 'Back to slow'.
---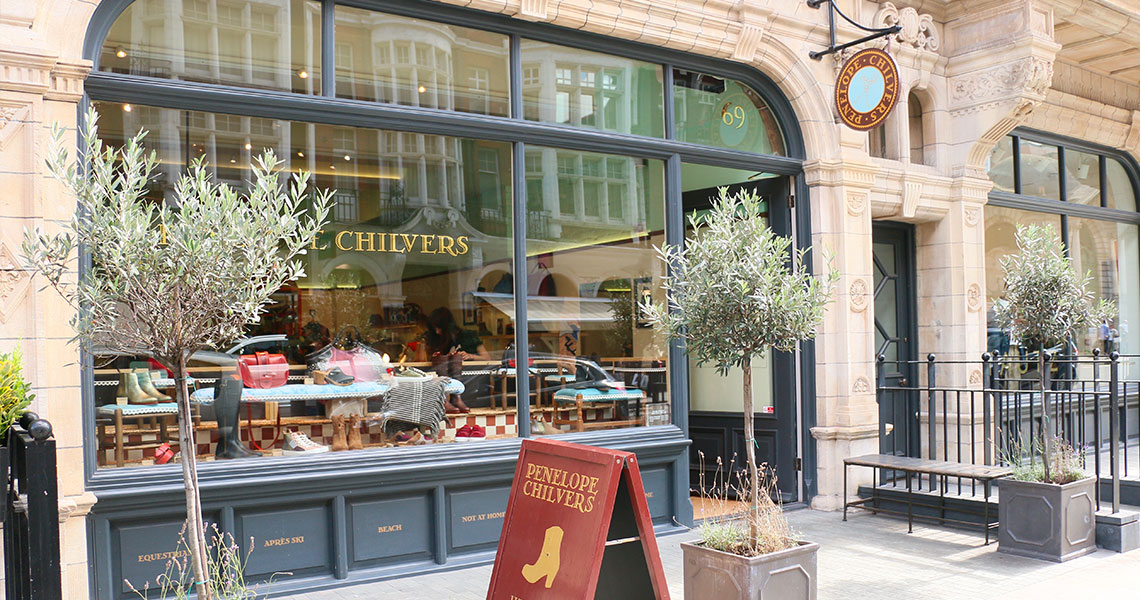 Mayfair
69 Duke Street, Mayfair, W1K 5NX
Opening Hours
Monday - Wednesday Temporarily Closed
Thursday to Saturday Temporarily Closed
Sunday Temporarily Closed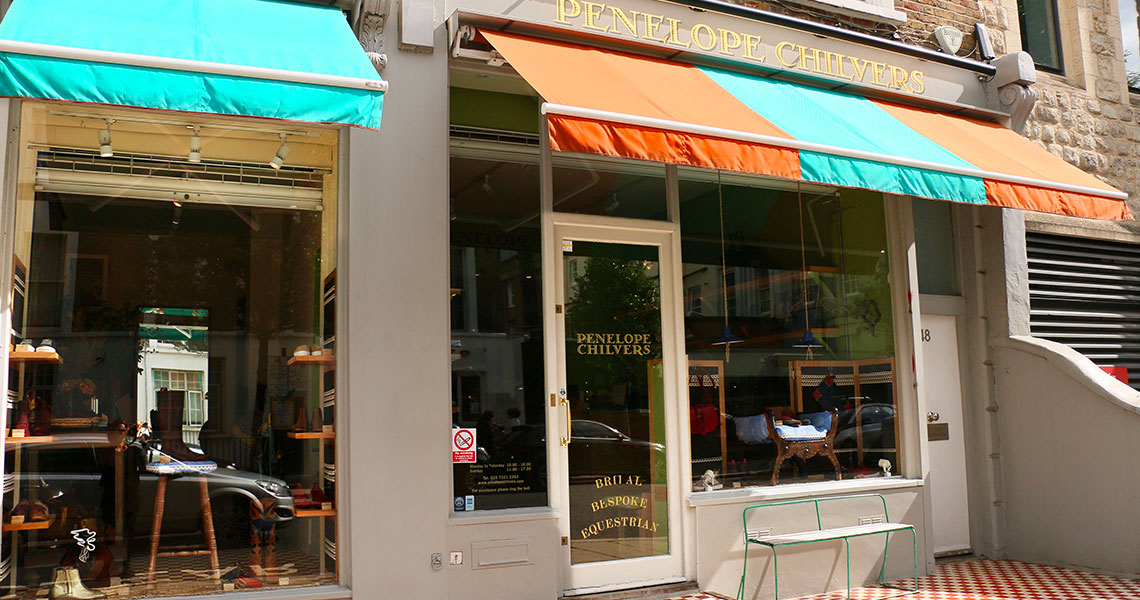 Notting Hill
48 - 50 Ledbury Road, Notting Hill, W11 2AJ
Opening Hours
Monday - Saturday Temporarily Closed
Sunday Temporarily Closed