Penelope's Inspiration
---
I design footwear to fall in love with and stay in love with. When designing new collections, I ask myself whether they would make you feel free to stride out, to 'go anywhere and do anything'.
Some styles become 'old friends' that I wear daily till they die, while others become favourites that I don't wear enough. Neither should be superfluous, none are meant to be a one-night-only purchase. They are built to be dependable, with destinations and celebrations of life at the heart of my inspiration.
---
Summer in Colour
For the Summer 2020 campaign, Penelope returns to Cape Town, fondly referred to as the Mother City of South Africa, thanks to the sense of home one feels when there.
Pure light and deep blue skies sparkle over one of our most colourful collections yet. Soft rose petal hues are mixed with this season's crisp acid sorbets, echoing the rainbow coloured streets of downtown Bo Kaap with its Cape Georgian facades painted lemon, turquoise and watermelon pink. We took further inspiration from the grounds of the newly opened and exotic Dorp Hotel, a luscious oasis of greens, within this colourful district.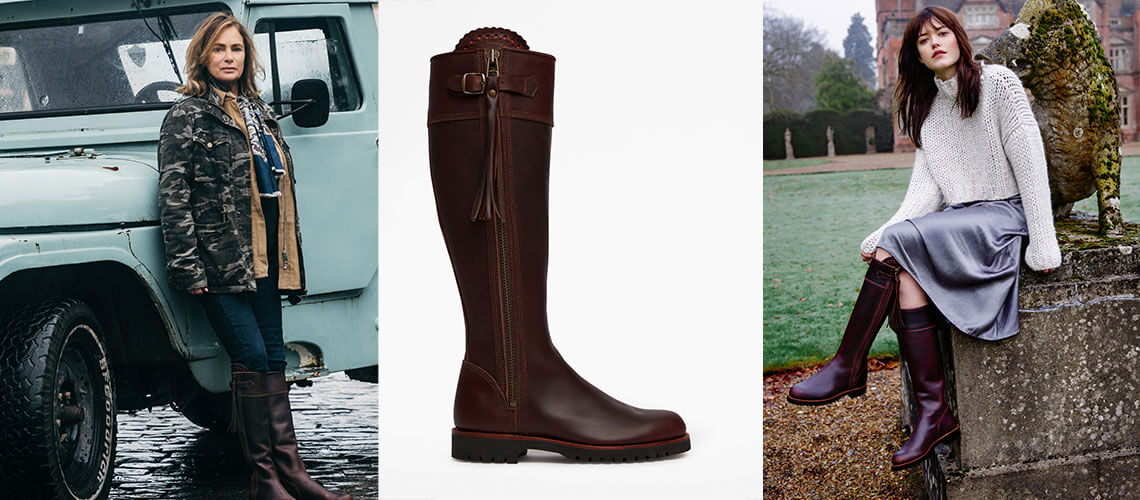 Free and easy styles are the focus – with natural jute espadrilles. Silk velvet sneakers in apple green and coral and jute platform suede lace ups are simple everyday styles. Elegant colour block wedge espadrilles in nude, green and canary yellow leather are perfect for garden parties and weddings.
We enlarge upon our distinctive Dali inspired espadrille collection with new black on black canvas and velvet, rose pink with coral and our best-selling putty with putty. No holiday wardrobe will be complete without a piece from our brightly coloured Picasso stripe espadrille collection.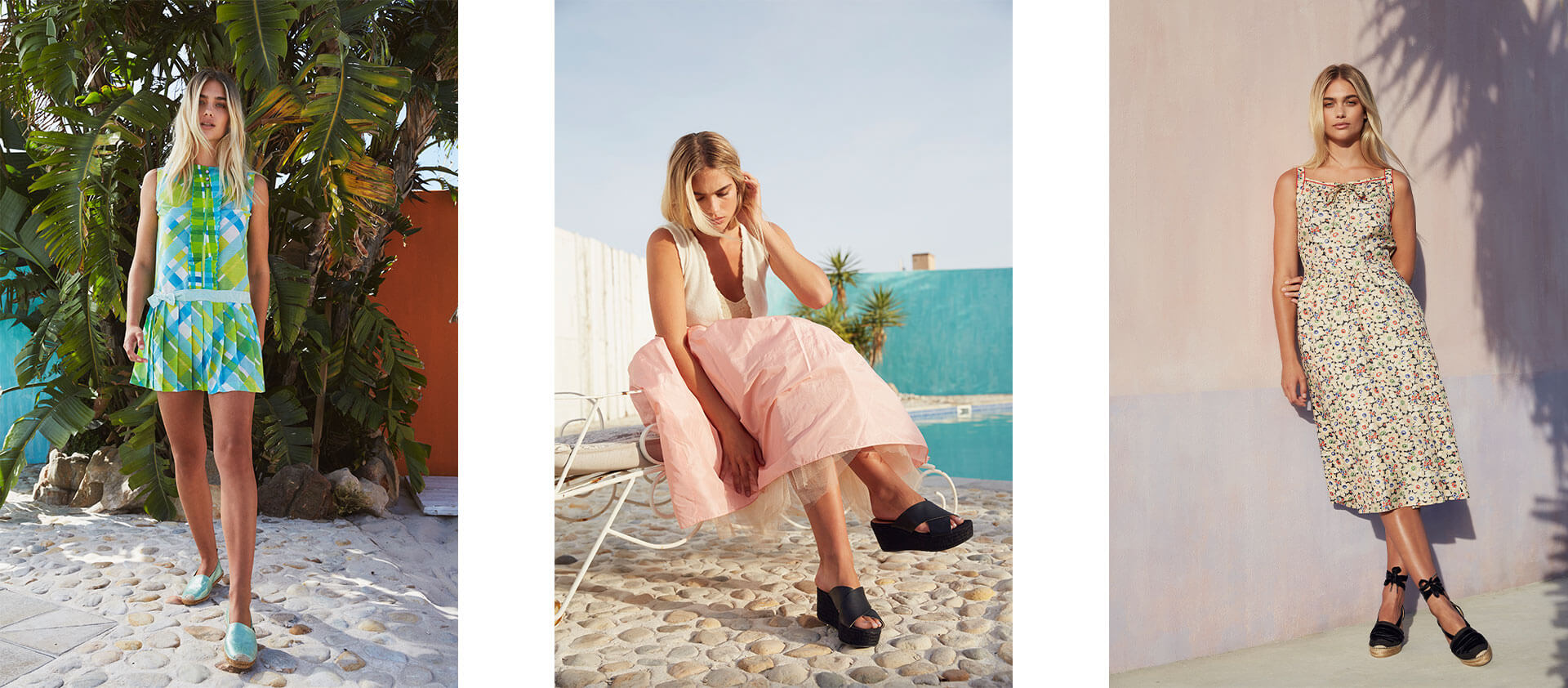 With a warm breeze, fresh air and plenty of 'ubuntu' (goodwill) from the local photographic team, we capture our rustic summer collection inspired by South African landscapes, blue skies and life in the bush. Our beautiful South African model, Danika embraces the healthy outdoor life in the African bush – she's our country girl, at one with nature and ready for adventure.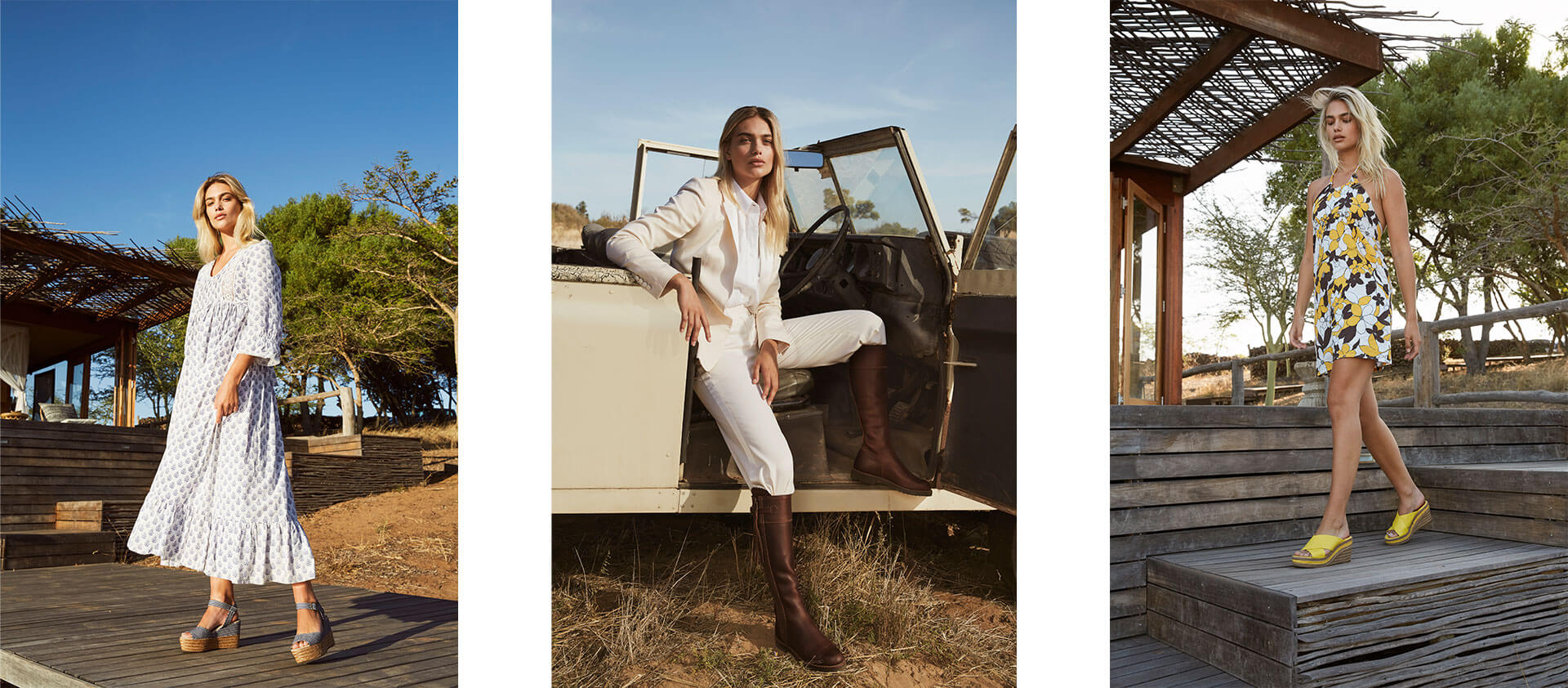 Penelope Chilvers is passionate about global conservation and preservation of the world's natural environment. The historical roots of ancient cultures remain Penelope's inspiration - world fashion with a classic reference.
---
Penelope's Picks Of The Season
---