ONE HUNDRED YEARS ON
Penelope has admired author and landscape gardener Vita Sackville West's work for many years. An image of Vita in jodhpurs and riding boots, hoe in hand, appears on Penelope's moodboard for Autumn 2019. 
A meeting between Chilvers and photographer Will Waterworth, a longstanding admirer of Cecil Beaton's work, ignited her desire to reinterpret Beaton's imagery from the 1920's taken of young intellectuals within the walled garden at Charleston Farmhouse. 
Home to Vanessa Bell and Duncan Grant, Charleston Farmhouse became the meeting point for the group of friends, known as the Bloomsbury Set, to share their art, poetry and creative ideas.  The idea of the meet was again emulated by Chilvers, who hosted a dinner in a country pub garden, in idyllic English countryside, for the bohemian group of young creatives.  Ideas were shared, design concepts developed and relationships cemented the night prior to the shoot, giving the final images further depth and allowing a sense of nostalgia to shine through.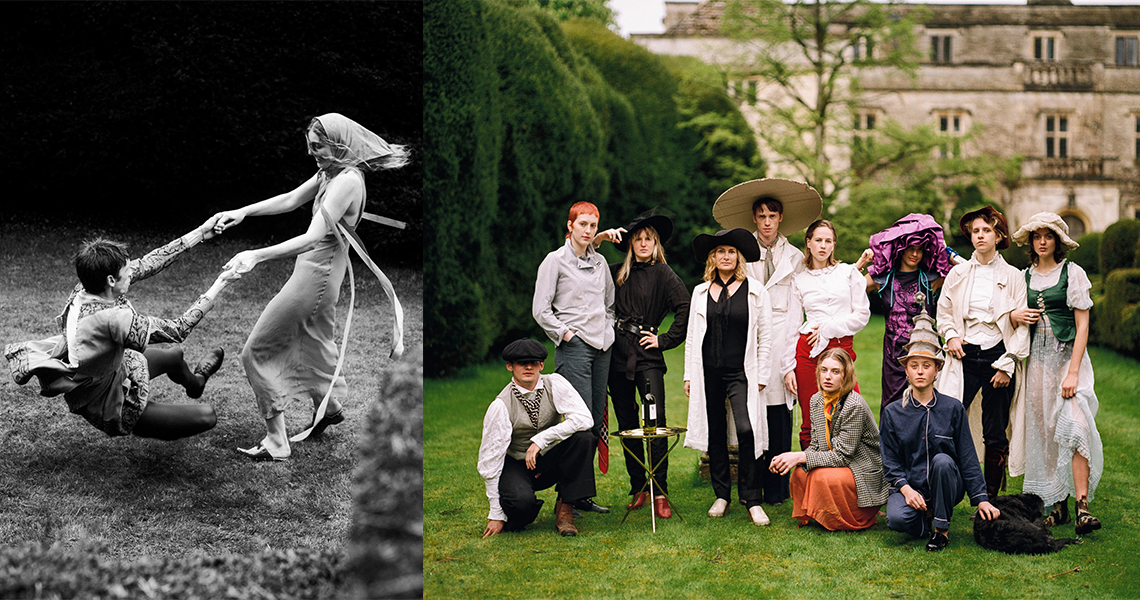 For the shoot, Chilvers and Waterworth invited a group of young artists, designers, writers and musicians to the gardens of Eastcourt, Wiltshire.  The final result bares a likeness to Beaton's original imagery, of carefree abandon, through a thoroughly modern lens.
Edie Ashley styled the shoot entirely with vintage and hand-made pieces, promoting a refreshingly non-consumerist and sustainable approach to fashion today, that matches the brand's own ethos of slow fashion, made to last.
Photographer - William Waterworth
Stylist - Edie Ashley
Film maker – Joel Kerr
Creative Direction - Penelope Chilvers 
Cast - Charlie Marques, William De Courcy, Lula Mac, Sophia Downson Collins, Faye, Alexandra Moncrieffe, Inez Valentine, Millie Radakovic and Charlie Mccosker